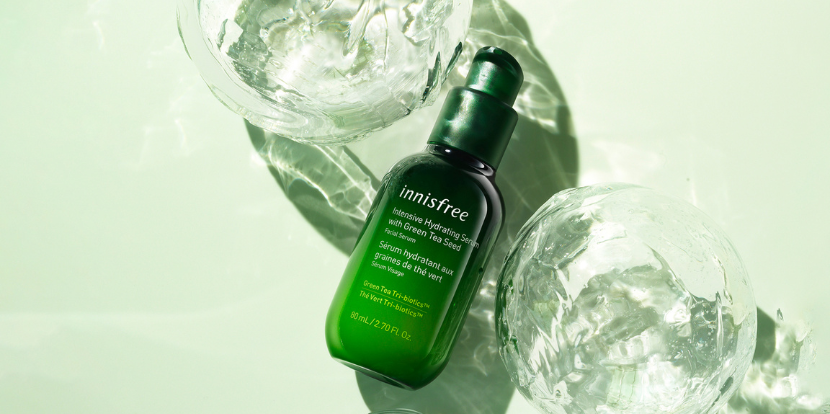 INNISFREE
Considered the gold-standard of Korean skin care since its creation in 2000, innisfree is a testament to how nature can create unique, pristine beauty treatments. By selecting 14 natural ingredients, innisfree has created effective and innovative skin care for all skin types. The brand's superior organic green tea harvest harnesses the island's fertile volcanic soil and mineral-rich waters, where everything from leaf to stem (think: antioxidants and effective moisturise circulation) is used to create effective, nature-powered skin care.
INNISFREE BESTSELLERS
added to your bag
Sorry, there seems to have been an error. Please try again.
Subtotal: ( items in your basket)
This order will earn status points
Quick Buy
Sorry, there seems to have been an error. Please try again.
DISCOVER INNISFREE
Dreamt up by Sunghwan Suh, innisfree's quest was born from watching his own mother craft beauty rituals from home-grown camellia oil. This journey eventually led him to South Korea's untouched Jeju Island where the brand responsibly sources its ingredients.
INGREDIENTS FROM KOREA'S JEJU ISLAND A UNESCO
World Heritage site, World Biosphere Reserve and a Global Geopark site, the Jeju Island in Korea is incredibly remarkable. Not only do plants from tropical and subtropical climates thrive here, but even plants that prosper in polar climates can be found flourishing in the mineral rich soils. It was this barren looking volcanic land which led Innisfree founder, Sunghwan Suh, on a mission to cultivate these mineral rich ingredients into innovative skin care. Innisfree hand picks 15 ingredients that have grown in this incredible world wonder.
INNESFREE'S OWN GREEN TEA FARM
Fascinated by the impact of green tea on skin, Innisfree has spent years organically cultivating its own green tea field – which is now regarded as one of the best in the world. It is also USDA approved organic. Refining its process to cultivate green tea essences from roots, leaves, stems and seeds, Innisfree skin care now has 178 patents.
SUSTAINABILITY
Committed to giving back, Innisfree has been a part of the Green Forrest campaign since 2012. Pledging to planting more trees, the brand has seeded more than 194,000 across Asian, India and the USA. What's more, it has taken on other initiatives throughout the years including the Using Mug Cup Campaign, Empty Bottle Recycling Campaign, Use an Eco Bag Campaign, and last but by no means least, the USE A HANKIE, SAVE THE EARTH! Eco-Handkerchief campaign.